The cat is out of the bag. The beginning of a new journey

— Maish Saidel-Keesing (@maishsk) March 20, 2018
A bit of history
After 13 years at Cisco - I have decided to challenge myself and embark on a new adventure.
I first would like to express my gratitude to those who have helped me grow over the years.
Starting out 13 years I was part of the helpdesk at a company called NDS (who was acquired by Cisco about 5 years ago), Supporting users over the phone, servicing desktops and laptops.
From there I moved to the systems group and managing Active Directory and assumed additional responsibilities. Over the years I architected and deployed one of the largest VMware deployments in Israel, and continued to grow with the technologies within the company, grow professionally to where I am today.
The people I have had the honor to work with over the years, are the greatest resource I will take with me for the future and the one I will miss the most. The crazy projects we pulled off, the outrageous ones that sometimes did not - these are things that I will always cherish.
From every experience over the years, I have learned something new, and it has allowed me to grow. For that I am eternally thankful.
Why am I leaving Cisco?
13 years is a long time to stay at one company and it is time for a change, time for bigger challenge. Cisco has allowed me to grow immensely, pivot to new technologies over the years and play with stuff day in and day out. Leaving was a hard decision, because change is a scary thing, scary for me, scary for anyone. I know the people, I know the company, I know the ropes.
In spite of all this - I needed a change, an opportunity to explore new technologies, new areas of interest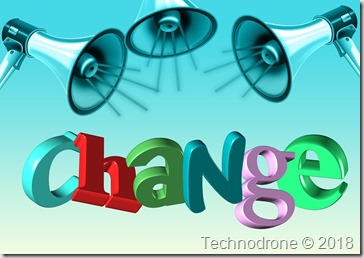 Hello CyberArk!
Starting from Monday, April 16th, I will be assume the position of DevOps & Cloud Architect at CyberArk. I am really excited to start this new journey.
CyberArk is the only security company laser-focused on striking down targeted cyber threats, those that make their way inside to attack the heart of the enterprise. Dedicated to stopping attacks before they stop business, CyberArk is trusted by the world's leading companies — including more than 50% of the Fortune 100 — to protect their highest-value information assets, infrastructure and applications.
I will continue to be involved in AWS, branching out in to additional cloud providers as well, and focused on allowing CyberArk to expand their offerings to allow their customers the choice of running a best of breed solution in the location of their choice, and some new and innovative ways of securing their organization and resources in the cloud as well.
(I know that I have neglected this blog for a good part of a year (for a number of reasons) - something that I am going to rectify starting next week)
I am so excited, and hyped to start this new chapter !!!