So we are a little more than a month away from the yearly ascent to all things AWS -
re:Invent 2018
.
Last year one of my most useful posts was the Kosher perspective on the event
Keeping Kosher at re:Invent 2017
.
So this year - nothing much has changed - there is still no kosher food.. #boo

(This is not last years graphic but taken from the current site)

So again - no Kosher food throughout the day.

Last year, I went on Sunday to one of the Kosher supermarkets, and did some shopping. Every morning I made myself lunch for every day. Better than standing in lines or going out looking for food.
Hot and cold drinks throughout the day are available at the various venues, sometimes there are fresh fruit - and some snacks here and there that have a Kosher certification (OU, OK, Star-K, and
many more
- depending on what are comfortable with eating)
The Supermarkets were great and they had a wonderful selection of Kosher food
There is The Jewish Visitor's Guide to Las Vegas guide (downloadable
here
) which has accurate information as of June 2018.
Here is a list of the Kosher restaurants as of today (please check the sites for up to date information before you go)
If you are looking for a list of Kosher products - the list from the
Ahavas Torah Center
has a substantial amount of information.


Shabbat
The conference ends on Friday at around 12:00 which means for most of us that are visiting from outside of the States - that you either leave early - to get back home on time, or fly to family / friends somewhere else in America, or you stay in Vegas for Shabbat.
The Strip is of course not a Shabbat-friendly atmosphere - and there are a number of Jewish Orthodox (I am sure there are other denominations as well - I will only list the ones that I would go to) communities in the area.
If you so wish - many of them have some option of Shabbat hospitality as well
(I have personally spent a Shabbat in at the Young Israel community a good number of years ago) There is a hotel that is quite Shabbat friendly - literally 200 meters from the shul La Quinta Inn - not the best of hotels - but OK for Shabbat, and the community was very nice to invite me for meals.
Last but not least - there is also an Eiruv -
http://www.lasvegaskollel.org/las-vegas-west-side-eruv
As we did last year - we have a WhatsApp group with those who are interested in meeting up for meals after a long day, or perhaps organizing a Minyan for Mincha - or just even to say hello.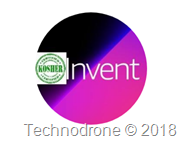 https://chat.whatsapp.com/IR8hAlhj9vKKG3pWN2SWJQ
Currently there are about 20 people (mostly Israelis - open to all!)
Looking forward to see some old faces and new ones as well next month!