I don't always do these kind of posts but 2018 was a substantial year for me that warrants a short summary.
I released the
AWS Powershell Container
- gauging by the number of
pulls
- I guess that is was not that useful.. :)
I completed my
5th AWS Certification
. The post was also translated into
Hebrew
as well.
I presented a session at the DevOps Israel conference
I left Cisco (NDS) after 13 years and started a new position at
CyberArk
.
I became a lot more involved in the Israel Cloud community (for example
Encounters in the Cloud - Interview
).
I went to re:Invent again this year - and it my posts
Keeping Kosher at re:Invent 2018
and
How I Get the Most Out of #AWS re:Invent 2018
(
Hebrew version
) were very useful not only to me - but from what I heard - to others as well.
I was a guest on the Datanauts podcast -
Datanauts 143: Getting To Day 2 Cloud
. I found
out
- that this episode was the
most popular episode
of the year 2018 on the show. Respect!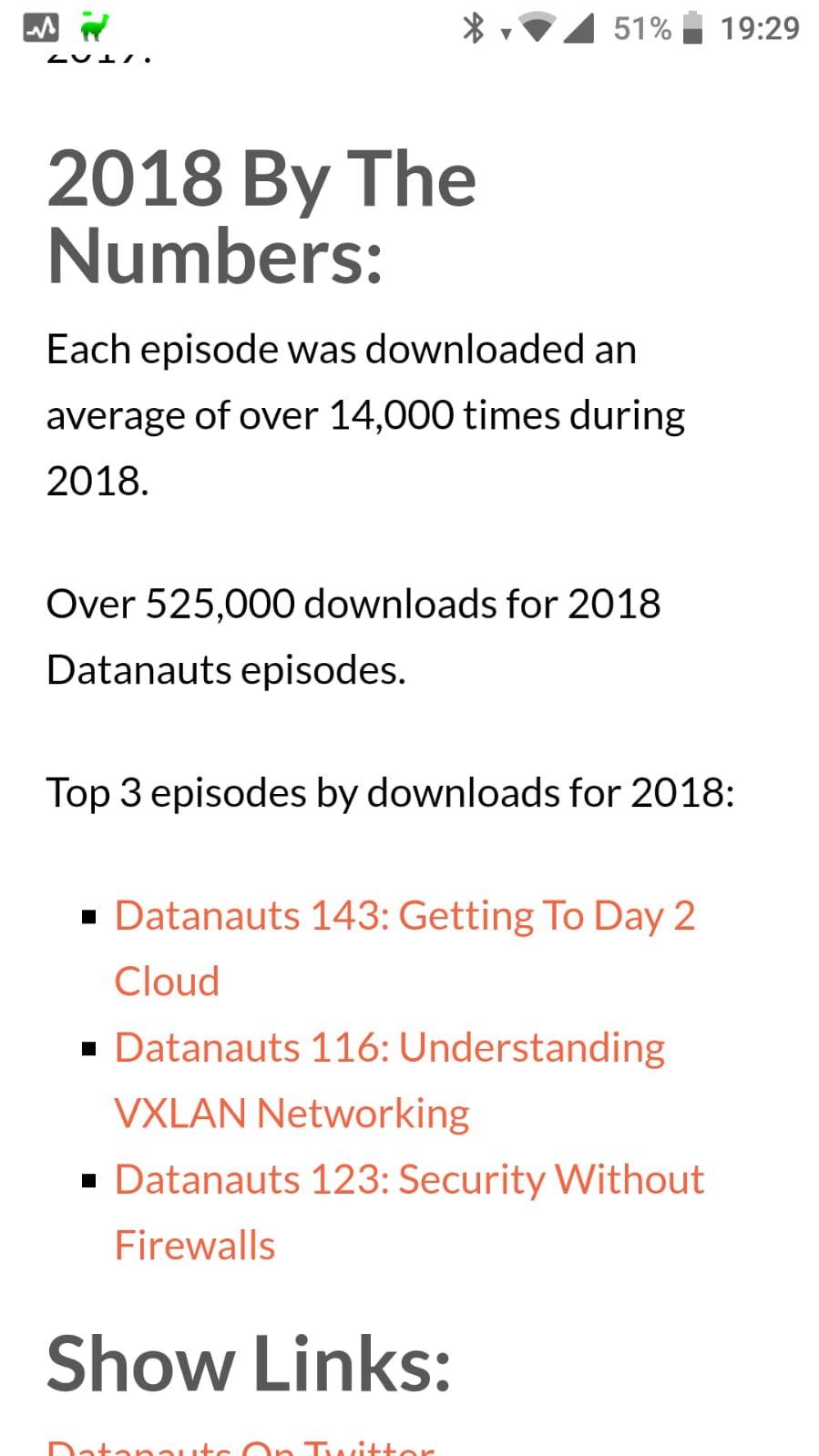 I presented an Ignite (in Hebrew) at DevOpsDaysTLV
I also presented a session at the AWS Community Tel Aviv 2018
And last but not least - I released the
AWS Visio Stencils
All in all - it was a good year.
One thing that I neglected (badly!!), was my writing the rest of
The Cloud Walkabout
- which is something that I will make the most effort to rectify this year.
Looking forward to 2019... Upward and onward!!